Who should attend?

Superintendents / Heads of School
Business Administrators
Principals
SROs
Library Directors/Administrators
Buildings & Grounds/Facility Teams
Head of Security
IT Directors/Managers
Law enforcement
anyone involved in school safety & security!

Why should you attend?

Walk away with actionable ideas to improve school safety
Gain a better understanding of School Response to Active Threats
Learn how to save money by maximizing your investments in technology
Understand the benefits of upgrading or replacing the following technology:

Inadequate emergency notification system
Phone Systems
Intercom/Paging System
Bell Controllers
Clock System
Video Surveillance Cameras
Featured Speakers
Chief Kevin Craig, Retired
Advisory Board & Senior Instructor, New Jersey Association of School Resource Officers
Member of the ASIS International School Safety and Security Council  and New Jersey School Security Task Force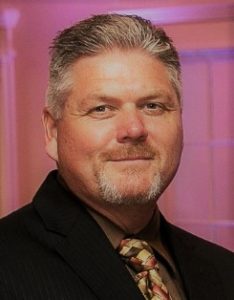 Chief Craig holds a Master's Degree in Administrative Science with a specialization in School Security and Safety Administration. He has represented the NJ State Association of Chiefs of Police on the NJ K-12 Task Force in conjunction with the Office of Homeland Security and Preparedness and was appointed to the NJ School Security Task Force by the Governor of NJ as a subject matter expert. Most recently, Chief Craig was appointed as the Vice Chair of the Morris County Responsible School Violence Prevention (RSVP) Policy Development Working Group and will serve as an instructor for the inaugural session of the NJ School Safety Specialist Academy in conjunction with the NJDOE Office of School Preparedness and Emergency Planning.
School safety components such as intercom systems, wireless speakers, "mushroom-style" lockdown buttons, strobes and LED signage must incorporate with your day-to-day communication technology such as bells, wireless clocks, paging and phone systems in order to maximize your investment and stay within budget.
Without this, a school will not be fully prepared to effectively lockdown in a crisis event.
With a comprehensive technology plan, schools are able to upgrade and save money, improve communications between students, teachers and staff, and most importantly improve school safety and prepare for a crisis event.
At our event, learn:
How you can utilize your existing technology components (ex: ShoreTel phone system, paging system speakers, etc.) to support your safety initiatives?
The importance of the 20-second emergency incident response time
The benefits of working with one vendor on your school safety and communication initiatives.
If safety is a concern within your district or municipality,
you won't want to miss this free event!